Monthly Archives:
February 2011
The original concept for the Eldar flight packs is captured in a picture on page 89 of the Rogue Trader rulebook. Fairy wings… there's no other way to describe it.  I mean … Look;
Vetoing this idea immediately I wanted to try something perhaps a bit more conventional but still use RT era components. After looking through the material at hand I figure that the best starting point is going for the "jump pack" look. I've used the pod at the bottom of the original Eldar standards.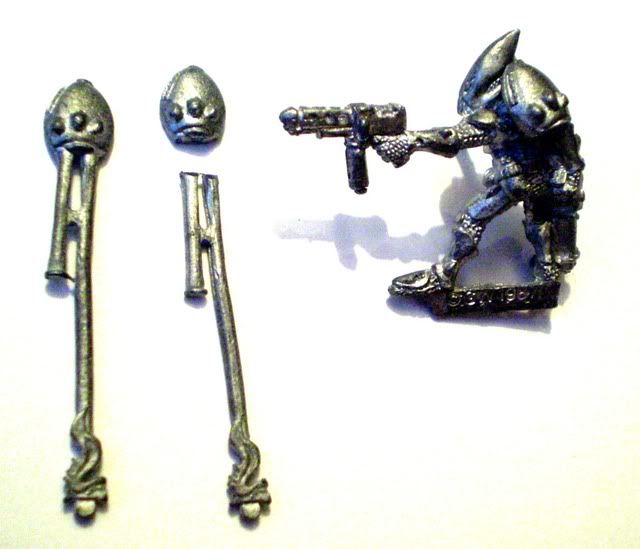 I'm planning on sculpting on some exhausts etc… but at the moment I'm pretty happy with how it will look.