Blog Archives
Team three is now complete. the exceedingly fast and dangerous Sefadu. I did up and article on why players of other teams should be vary of this faction, it can be found HERE. Following Tim's instructions  the team varies very little from the official scheme.
Armour: Red. possibly the colour I find the easiest to paint. Starting with a P3 Sanguine Base and because I wanted a "hard" red I washed the mini with GWs old Red Ink. I re-applied the base and built up through Skorne red and then a couple of highlights with the suitably named Sanguine Highlight mixed with Skorne red in increasing ratios.
Soft Armour: The base was Vallejo Neutral Grey to which I gave a Badab Black wash. I re-applied the base and then built it up to P3 Ironhull Grey and then finally Vallejo Silvergrey for the highlight. I gave a larger number of highlights to the chest plates as can be seen on the Leader, Medic and Sniper.
Webbing and Packs: The combat-shorts started with Bloodtracker Brown as a base with a Devlan Mud wash. Bloodtracker Brown was then reapplied and built up the through Gun Corp Brown and Beast Hide. This was then given a several thin glazes of Griffone Sepia.
The Webbing was based with Battledress Green and this was then brought up in several layers to Traitor Green and then a 50/50 mix with Hammerfall Khaki was used as the final highlight.
Weapons: As with the KemVar team I used the P3 Ironhull Grey washed with GW Badab Black. A couple of highlights were added with IronHull Grey/Thamar Black mix and a final highlight of Ironhull Grey/Silvergrey mix. The gun barrels were given a base of Silvergrey which then received a black wash and no highlights as they stood out from the body of the weapons.
The Leaders spear tip, the Snipers knife and blades on the Berserker were based in P3 Coal Black which was then wet blended with Arcane Blue. these were then given several thinned glazes of Asurman Blue .
Details: the body stockings of the minis were sanguine base brought up to sanguine highlight in 4 layers. This was repeated on the Berserkers arms/chest (Above-Left). Elbows and gloves were a simply Ironhull grey highlighted with Silvergrey. The sash on the Berserker was Gun Corp Brown wet-blended with Menoth White.
The warpaint was first applied in a 1/5 mix of Morrow White and Mixing Medium. This was then given several thin coats of  Cygnar Yellow. The edges were tidied up using the same reds used for the hard armour.
Base: Tim wanted the same basing done on all the models and supplied quite basic resin bases. I used P3 Scorched Brown as a base and brought it up through Gun Corp Brown to Menoth White. After this all that was left was the addition of clumps of grass.
With the recent release of the Sefadu faction for MERCS we thought we'd delve into how they play and a look at their tactics. I this first article we'll look at them as a team and give a break down the individual members.
Fast: Reflected in both their Speed and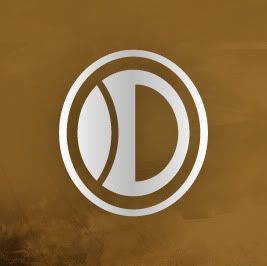 Reactions Sefadu is a horribly fast team to play. Half of the squad has a speed of 3 and most of the team has a reaction of 6+.  This love of speed is also captured in one of their corporate abilities with a reduction in the penalty for the Move & Fire CCM.
Melee Specialism: All of the team members have either a melee skill or a melee weapon.  For two of them, Leader and Berserker, it'll mean getting into range ASAP. For the rest you should only put them into melee against targets that are already blooded or those with low reactions values.
True Warriors: Perhaps the scariest aspect of Sefadu is how fear has become irrelevant for them. With one exception the Courage skill is low, you'd-have-to-have-cursed-dice-to-fail low. If they pass their supression tests then they take no penalties for any actions. If they fail then they can still take an action but at a penalty. Sorry USCR … no intimidation for you
The Team
1 Leader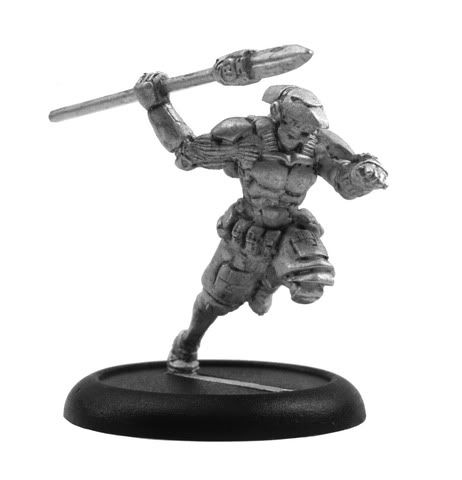 Firepower: A big-@ss spear… a ranged Melee weapon. Given his melee skill and the variable TN it really is a weapon to fear. Not only this but two of the team can home in on the target of a successful hit for a FN bonus. He also has a single armour piercing grenade.
Melee: Very high reaction value. See firepower above.
Armour: Standard armour value and a low failure rate.
Skills and abilities: Leadership, Move and Fire.
2. Medic
Firepower: Standard Semi-Auto
Melee: basic melee skill means he's an opportunistic melee fighter. I'd hold him back though.
Armour: low armour value but an equally low failure rate, weak but not brittle.
Skills and Abilities: Fire and Move with an additional reduction beyond the corporate ability, Medic, The semi auto is tied to the leaders Spear
3. Demolition

Firepower: Standard Semi-Auto and a bag of incendiary grenades!
Melee: basic melee skill means he's an opportunistic melee fighter. I'd hold him back though to make use of the grenades and the bonus from the Leaders spear hits.
Armour: low armour and failure rate. If the armour does go then his low repair skill should solve it first time.
Skills and Abilities: Fire and Move and Extra range on grenade throws.
4. Sniper
Firepower: The weakest sniper rifle in the game BUT it can fire every round and if it causes armour failure that failure is permanent. Wonder how this balances out against the Yellow Jackets nanite armour?
Melee: mediocre reaction but a handy little weapon gives him a good chance in combat.
Armour: low armour value but an equally low failure rate.
Skills and Abilities: can climb elevations at no cost and can cause blood damage in suppression.
5. Gunner
Firepower: Shotgun using the extended-T
diagram with a 1 round load between shots. Hideous damage comparable to a KemVar assassins charge on every model under the template.
Melee: lowest melee on the sefadu squad but realistically does this matter when you have a shotgun?
Armour: Standard armour value and failure ratings compared to FCC/KemVar squads
Skills and Abilities: Can move and fire, turn up to 180 for free and, MERCS-forbid, he's the last team member left alive he gets two actions.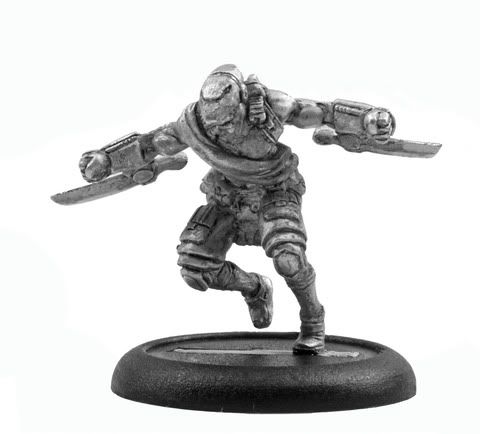 6. Berserker
Firepower: No ranged weapons
Melee: The berserker has the highest Melee rating in the game so far and can deliver 2 hits to everything in Melee range.
Armour: No armour whatsoever so keep the medic nearby. That said he will never suffer the detrimental effects of armour failure.
Skills and Abilities:  A personal ability that means he gains an additional action if he kills a model… which can lead to another kill… and another action…