Blog Archives
I seem to be finally freeing up time to paint my own minis as opposed to other people's. I dug through my lead mountain recently for something to paint up and/or inspiration. A few jabbed fingers later I came out with all 12 original Champions of Slaanesh.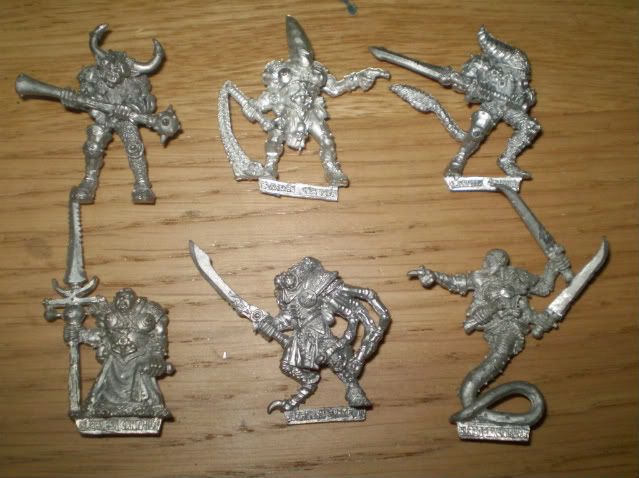 These guys/girls have a lot more character than the current iteration of champions. I prefer the high fantasy concepts of evil these minis have. The bizarre hybrids, the suggestive armour, the unsubtle weaponry and the 12 variations the sculptor envisaged.
Check out the original catalogue entry on The stuff of legends site and ask yourself does the light S&M aura of the current sculpts do Slaanesh any justice?
I'm going to be cracking on with these LF's over the next couple of months so I'll set up a page for them when the first one is ready to go.